Loading...

Your shopping cart is empty.

more items in the cart...
Product Details
Input voltage:

100-240V-1.64(1.6A), 50-60Hz

Output:

19.5V

Output Current :

4.62A

Internal Dimension

5.0mm

External Dimension

7.4mm

Power

90W

Condition;NEW Not Original but 100% compatible original Models with High quality tested











: :



Free power cord included , we'll send the different power cords via your Countries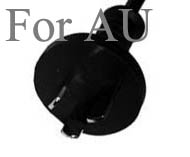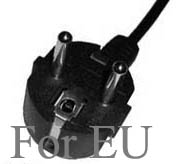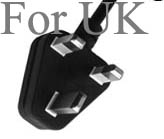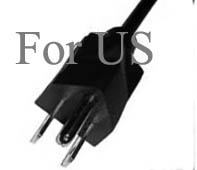 Compatible with Model:
9T215 310-3399 UC473 310-2862 7W104 5U092 2H098 T2357 C2894 450-10463 450-10471 PA10 PA-10
Fits Model:

Dell Inspiron 300m
Dell Inspiron 500m
Dell Inspiron 505m
Dell Inspiron 600m
Dell Inspiron 630m
Dell Inspiron 640m
Dell Inspiron 700m
Dell Inspiron 710m
Dell Inspiron 6000

Dell Inspiron 8500
Dell Inspiron 8600
Dell Inspiron 6400
Dell Inspiron E1405
Dell Inspiron E1505
Dell Inspiron 1501
Dell Inspiron 1420
Dell Inspiron 1521
Dell Inspiron 1520
Dell Inspiron 1525
Dell Inspiron 1526
Dell Inspiron 1720
Dell Inspiron 1721
Dell XPS M140
Dell XPS M1210

Dell XPS M1330
Dell XPS M1530
Dell XPS M170
Dell Latitude D400
Dell Latitude D410
Dell Latitude D420
Dell Latitude D430
Dell Latitude D500
Dell Latitude D510
Dell Latitude D520
Dell Latitude D530
Dell Latitude D600
Dell Latitude D610
Dell Latitude D620
Dell Latitude D630
Dell Latitude D800
Dell Latitude D810
Dell Latitude D820
Dell Latitude D830

Dell Latitude X300
Dell Latitude 100L
Dell Latitude 131L

Dell Latitude X1
Dell Precision M20
Dell Precision M65
Dell Precision M70
Dell Precision M2300
Dell Precision M4300

Dell Vostro 1000
Dell Vostro 1400
Dell Vostro 1500

Dell Vostro 1700

Dell Studio 15 17

DELL STUDIO XPS 13 16 15 17

Shipping Information

Processing Time Typically ships in 1 to 2 business days.
Super Saver Shipping 7 - 15 business days.
Expedited Shipping 3 - 5 business days.
Payment Methods
Reviews
Submit a review between November 1-30 to automatically enter.
Upload a product image for an iPad AND iPad case !
There are no reviews yet, be the first to Write a review. Write a review
Recent Reviews
There are currently no product reviews.
NOTE: Reviews require prior approval before they will be displayed